This work is a branded content and media artwork created with the mission of expressing HONDA's vision of the future. It is a project that tries to confirm the love and peace that must surely abound all over the world with today's "big data" approach. Flower Robot collects tweets from all over the world that contain words such as Love and Peace. It will be visualized on a world map with light particles. One tweet is drawn as one particle of light. Robo-Flower then blooms a beautiful flower. She exists as a symbol of Love & Peace and is happy to bloom. When I started this program, the world map (earth) was filled with light in no time!
WORLD IS FULL OF LOVE !"
Each tweet collected from all over the world has the daily life of each people. It should be love in real life, not conceptual love. This work is entrusted with the thought, "Under the universal vision of love and peace, people all over the world can be united, transcending all differences. This project is a universal artwork. This project is a universal work of art, but at the same time, it is a branded content that expresses HONDA's vision for the future.

この作品は、HONDAの未来のビジョンを表現することをミッションに作られたブランデッドコンテンツであり、メディアアートでもあります。世界中にきっと溢れているはずのラブ&ピースを今日的な「ビッグデーター」のアプローチで確かめてみようとするプロジェクトです。フラワーロボットは、ラブ、ピースなどの言葉が含まれているツイートを世界中から集めます。それが光の粒子でワールドマップにビジュアライズされていきます。一つのツイートがひとつの光の粒子として描画されています。そしてロボ・フラワーは美しい花を咲かせます。彼女は、ラブ&ピースの象徴として存在し、花を咲かせることに喜びを感じます。このプログラムをスタートしてみたら、またたくまにワールドマップ(地球)は光に包まれていきました!
「WORLD IS FULL OF LOVE !」
世界中から集められたそれぞれのツイートには、それぞれの人々の日常の生活があります。それは観念的なラブではなく、リアルな生活の中にあるラブのはずです。この作品には、「ラブ&ピースという普遍的なビジョンの元には、あらゆる差異を超えて世界中の人々は一つになれるのではないか?」という思いが託されています。
本プロジェクトは普遍的なアート作品でありながら、HONDAの未来のビジョンを表現したブランデッドコンテンツになっています。
サブ・モニターには、世界中から集めたLOVE , PEACEなどの言葉の数が言語ごとに表示されています。左側のスペースには実際に取得したワードが流れていきます。画面下側にはそのトータル数が表示されています。
The sub-screen shows the number of LOVE , PEACE and other words collected from around the world for each language. In the space on the left side of the screen, the actual words acquired will flow. The total number of them is displayed at the bottom of the screen.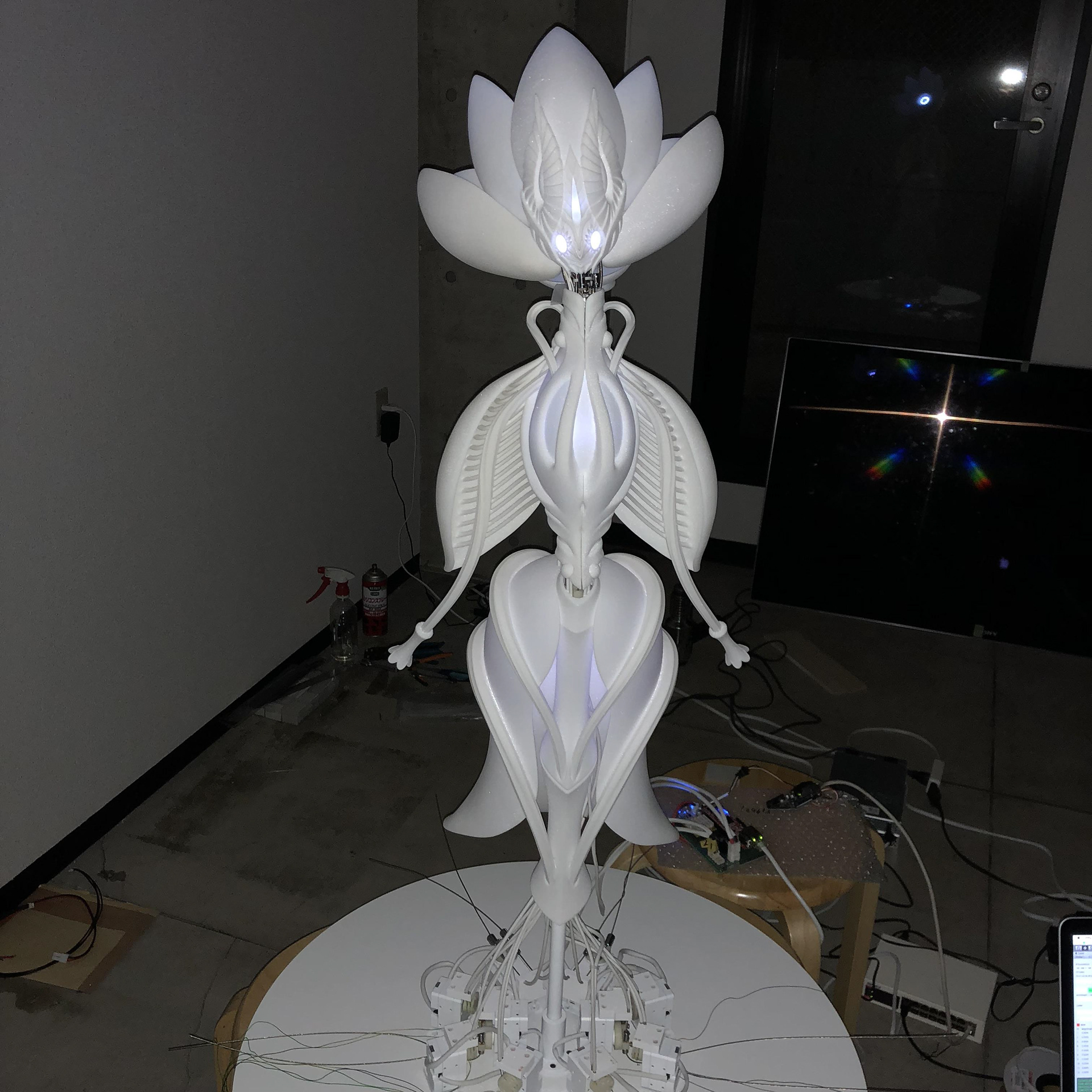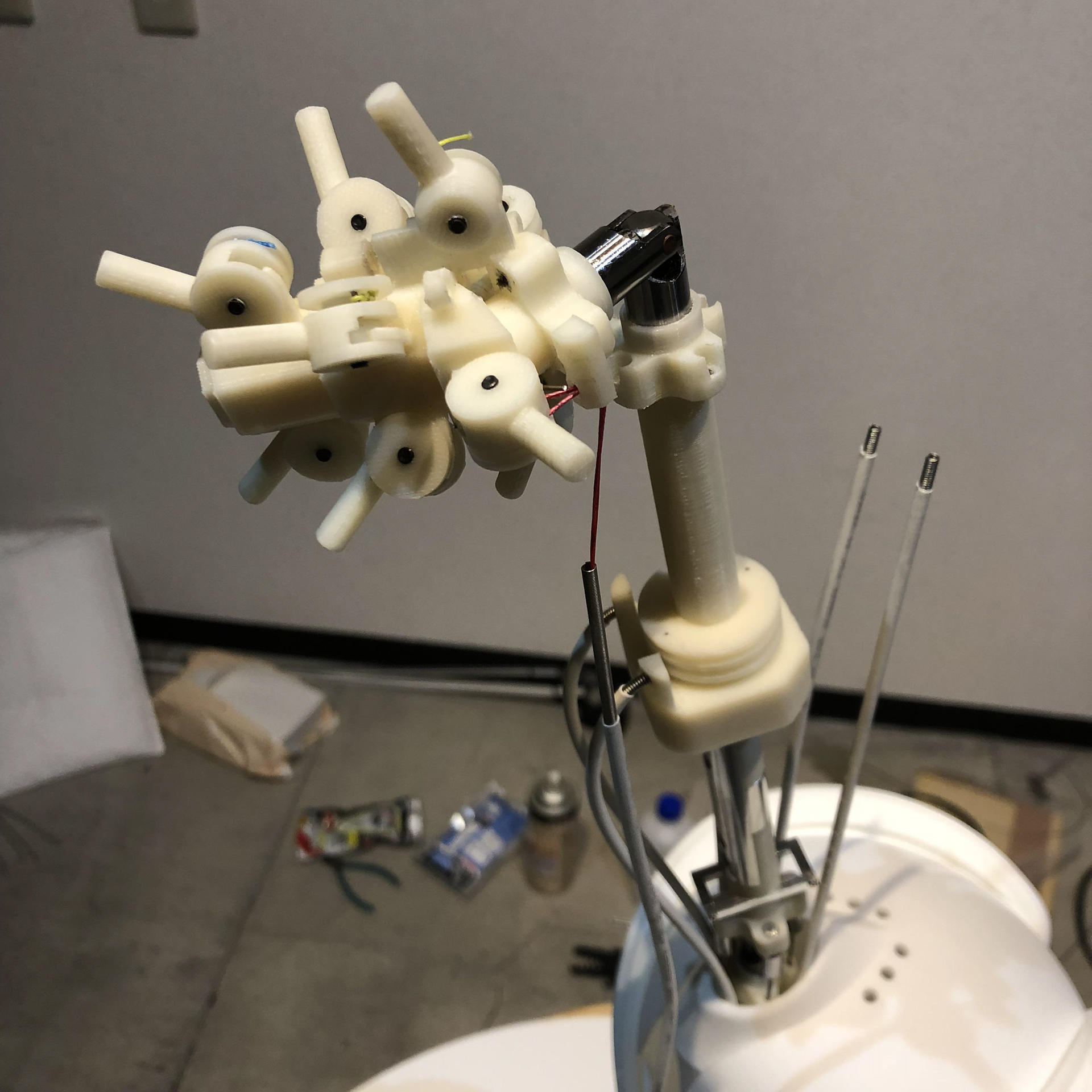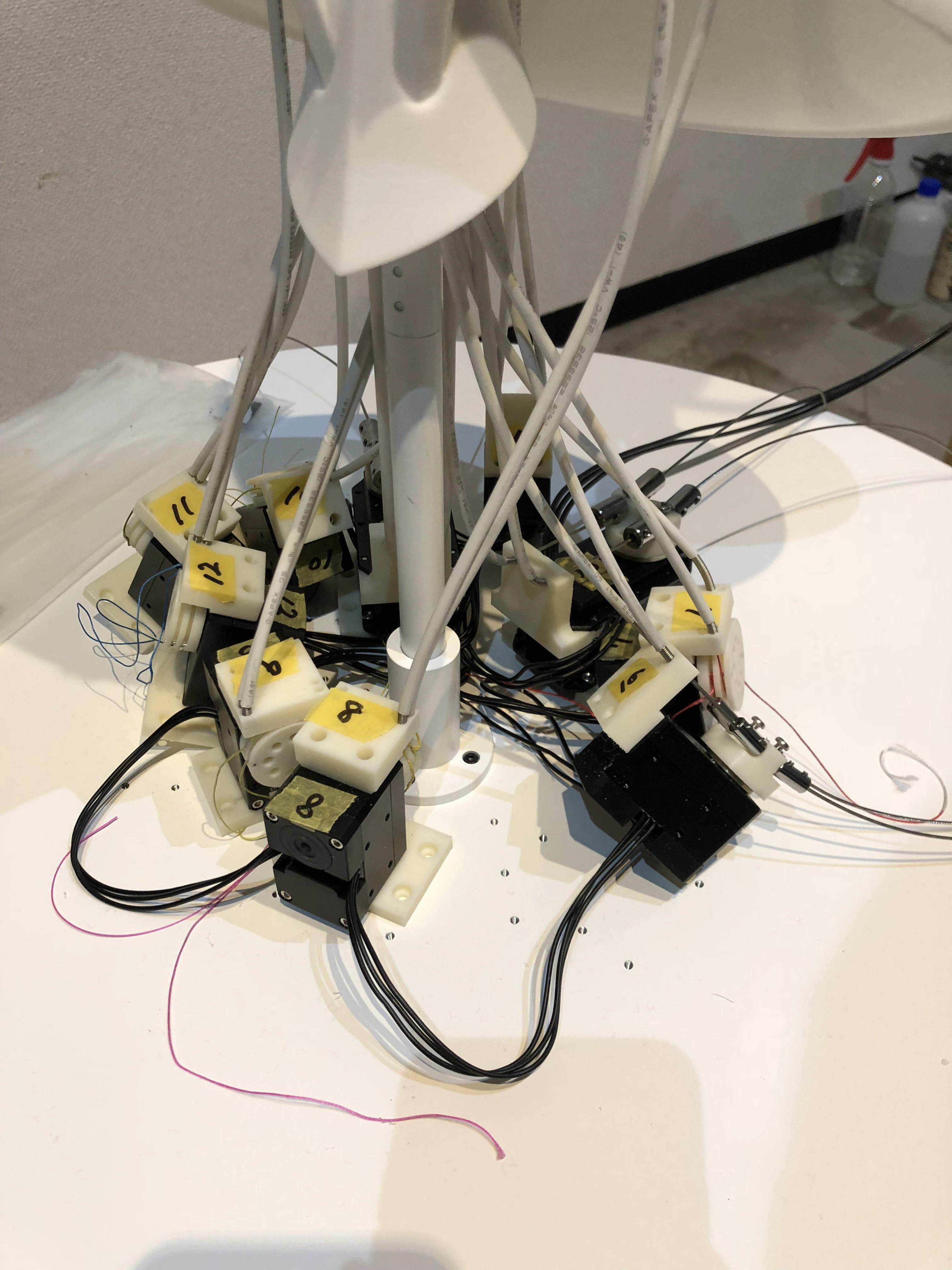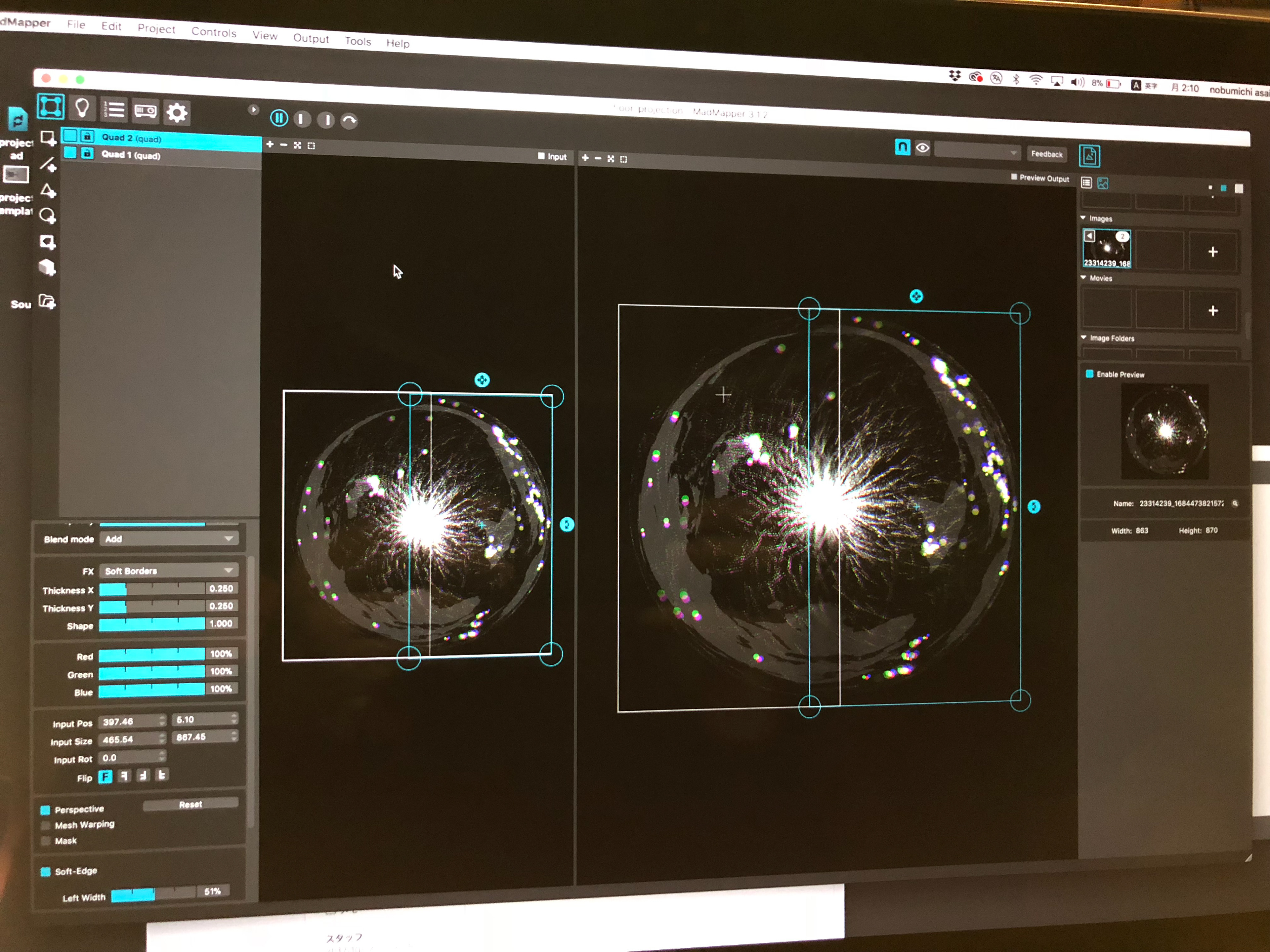 artist:nobumichi asai
robo designer:tamae hirokawa
robo 3d modeling & engineering:mudsnail
robo interaction & engineering:prototype / itk
data visualization director:hiroshi okamura / ryo akiyama
cinematographer:hiroaki muranaka
film director:eriko noda
art director:chie kakinuma
music/ teaser film:leo sato
music/ installation:hatis-noit
projection tech:prism
web production:katakuriko
project manager:takato henmi
creative producer:kazuhiko kameda